The Coalition For Change, Inc. (C4C)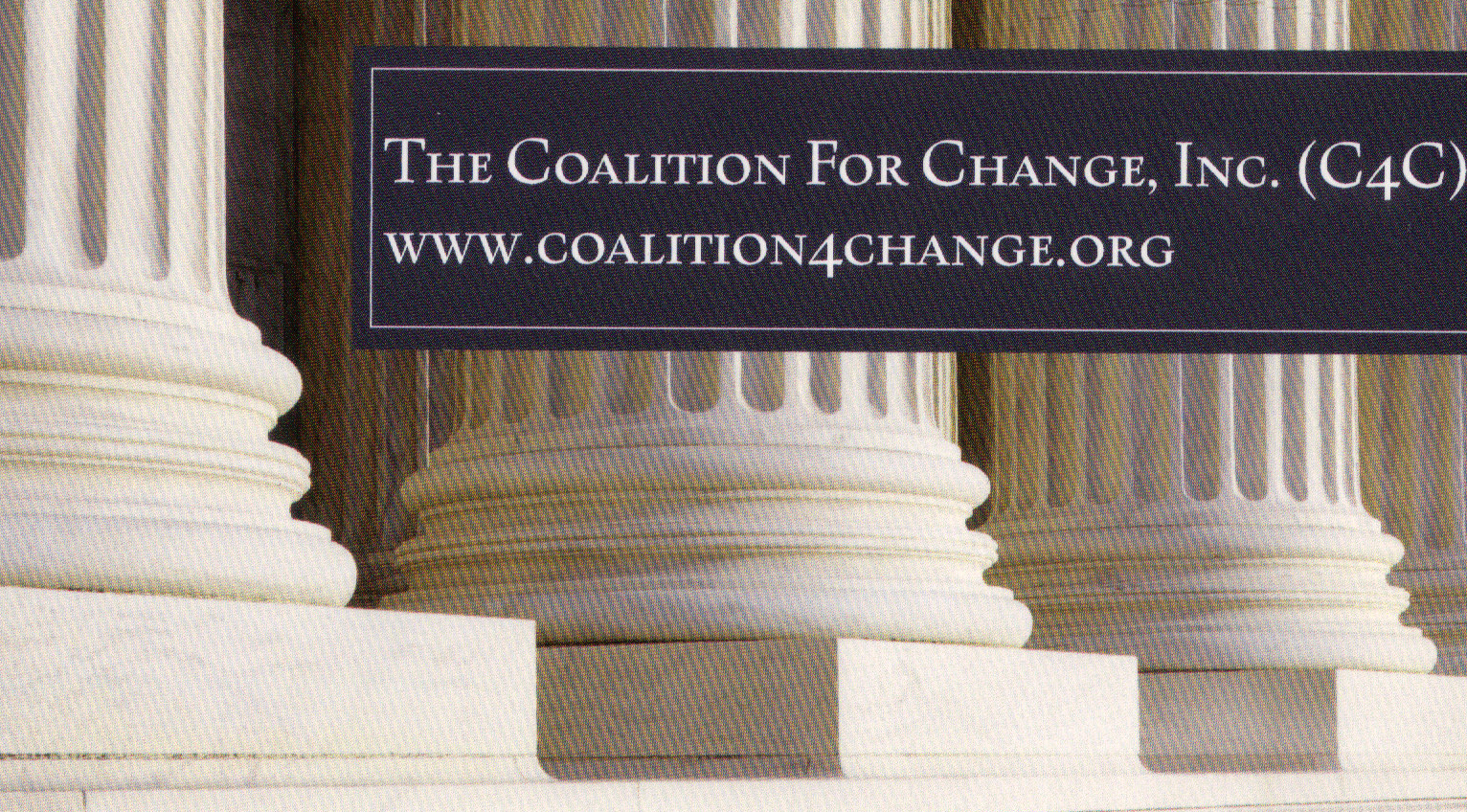 "Injustice anywhere, is a threat to justice everywhere."
Dr. Martin Luther King
[Home]
[About Us]
[RMO]
[Class Actions]
[EXPOSED]
[Reports]
[FAQs]
[Cases]
[Contact Us]
[News]




EXPOSING RACISM AND REPRISAL IN FEDERAL EMPLOYMENT



Have you have filed or won a civil action in the court system?
Have you filed a formal EEO complaint?
Have you received a finding of discrimination?
Are you aware of a pending class action either at the EEOC or court-level?

If so, let us hear from you. If you would like C4C to review your case for website posting, you may make your request either via regular mail or e-mail. See address below. When making your request please be sure to cite the case number as assigned by the court or the EEOC.
The Coalition For Change, Inc. (C4C)
P.O. Box 142
Washington, DC 20044
or E-mail c4c@coalition4change.org
1-866-737-9783
AFFILIATIONS
African American Environmentalist Association
Center for Environment, Commerce and Energy
Black Farmers
Custom Employees Against Discrimination Association, Inc. (CEADA)
Colorofchange.org
Social Security Administration Class Action
USDA Coalition of Minority Employees
Your Black World
Entrepreneur's Success Builders Network
Human Services Coalition of Prince Georges County
National Freedom of Information Coalition
4JUSTICE Radio
No FEAR Coalition
EXPOSE INEQUALITY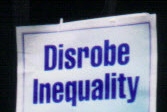 ---
Support The Coalition for Change, Inc. (C4C)!


The Coalition for Change, Inc. (C4C) is powered by your energy and dollars.
Our members comprise present, former, injured and concerned Federal employees
who seek to share knowledge based on our collective experiences.
We invite you to contribute to our work. By doing so, you aid our
efforts to secure parity, opportunity and civil rights for African-Americans
and other minority Federal employees. Protecting our public servants better safeguards our Nation.
Your tax-deductible contribution no matter the size,
will help us reach public servants in need.
Make your check out to - The Coalition for Change, Inc. (C4C) and make REAL CHANGE happen!

Thank you.

"A generous person will be enriched,
and one who gives water will get water."
Proverbs 11:25










The Rescue

He comes alongside us when we go through hard times,
and before you know it,
He brings us alongside someone else who is going through hard times
so that we can be there for that person just as God was there for us.

2 Corinthians 1:5 (The Message)